#3 — Digital Transformation — Same job different organization
Jumping off the cliff
When I decided to quit a comfortable position at a sexy big (though small/agile thinking) company, I went out of my comfort zone. That is where, actually, you have no more choice than to learn by "building your wings on the way down".
… in a well established industry
My co-founder and I entered a well structured and established industry, the media agencies (media buying) one. There are 6 major global players: Omnicom, WPP, Publicis, Havas, Dentsu, IPG. Though we came on the Belgian market with a totally different approach in what was then a small niche, Search and Web Analytics.
Usually, on the expertise side, the market standard was having an Ad Ops, a Trading Desk for Programmatic activities, a Social Ads expert, a Search expert, and a Planner. It would be like if you have Facebook on your phone, it means you could not be able to enjoy Instagram, Pinterest, Snapchat, Twitter, YouTube, nor being capable of using Google Maps, and so on. It would be like if you can cook meat, you couldn't cook fish, nor pasta!
Platforms for managing digital advertising campaigns are very similar in the way they work and their main principles. Challenges rely in the capacity to learn the basic recipes and to keep learning more advanced ones along the way … by practicing.
Culture eats strategy at breakfast
First, we brought two expertises together: Search (traffic acquisition to one's website) and Web Analytics (understanding consumer activity on these website).
Then, we strongly believed, because we were able to do it ourselves, that both these expertises could be managed by one person.
We focused on hiring not Communication, Advertising specialist but analytical, business, data and technical oriented people.
Moreover, we had also noticed the Client's frustration of their Sales/Client Responsible or Account Manager. Very often, the Client had a question. That question could not be answered by her contact person. Thus, this last one had to reach out to the specialist.
Very often, the Client's question was misunderstood and so the specialist's answer weren't matching the client's need, fueling more frustration. We cut this intermediary. Specialists weren't jumping from one client need to another, specialists were integrated in clients' dedicated teams.
It built a stronger relationship, a true understanding of the Client's business, organisation, market and shorten the time to response, improving the client service quality.
We improved the service by adding drinks to the food in a single yet flexible menu and addressed the frustration of serving it fast and fresh/hot. Our kitchen was how we could feed our people with the appropriate knowledge.
Basically, we decided to go for a matrixial organization with main business units being client oriented and transversal ones being expertise related. We leverage a 80/20 time approach where people spend 80% of their time managing their client's needs and 20% developing and maintaining a cutting edge Team's expertise.
All these, forged in a strong culture built around three core values #open #share #knowledge.
Verba volant, scripta manent
"Everyone is entitled to his own opinion, but not to his own facts" (Patrick Moynihan). 8 years later, a few data points speak for themselves: from 2 to 37 people, a service revenue growing from 0,8M€ in 2010 to about 5M€ in 2016.
Moreover, we are also proud of having long lasting relationships and trust of many Belgian blue chips companies. This model has proven to be working.
Though, still today, mainly by industry veterans, this model is said to be impossible. Larry Page once said: "Let's have a healthy disregard for the impossible".
Unique opportunity
So, why working for a small structure is such an opportunity? Because these are the ones that believe impossible is nothing. These are the ones that make it happen. These are the ones where you're not asked for a pre-defined job, where you constantly need to multitask, learn fast, where you're pushed out of your comfort zone. Where you contribution has a direct impact on the whole. Think about it, so much to win!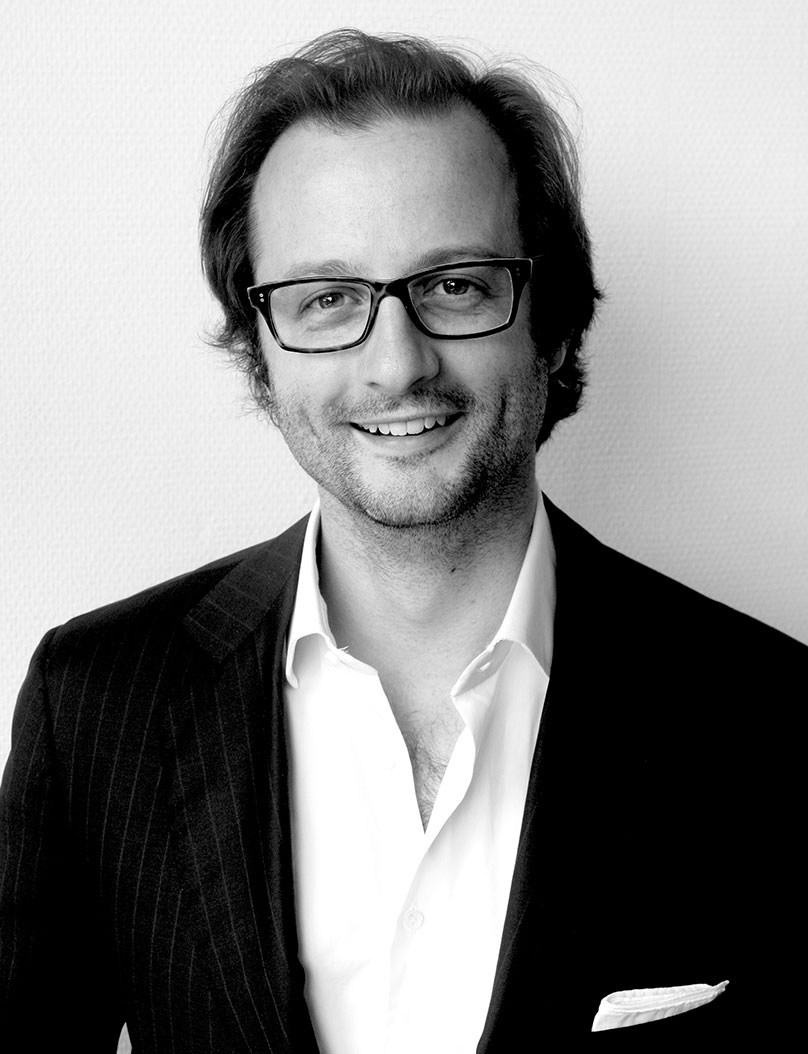 Nicolas Debray
Managing Director
Other articles in the series : "Digital Transformation's Impact on Advertising Industry"
Categories
Stay Tuned
Subscribe to our newsletter to get the latest
news delivered to your inbox!