Online business - even more than traditional business - must sustain a constant growing curve to survive in an increasingly competitive landscape. Barriers to entry are thinner and the ramping curve of new entrants is shorter. For most successful companies, growth has come from a combination of excellence in their product, and proficiency in customer acquisition & retention. The latter is driven by data and in particular business intelligence. Web Analytics companies & tools like Google/Adobe try to expand and offer a unique platform for all digital business intelligence. Despite that, new web analytics tools like KISSmetrics/Mixpanel/Segment emerge and become appealing for online marketers. They are positioned as complementary to Google/Adobe - and the likes of Salesforce are also serious to become a strong player (following their acquisitions in 2018 of Datorama & 2019 of Tableau).

Many more tools emerge helping companies leverage their digital business intelligence.
This article gathers a list of tools that are great assets to develop that competitive edge for your business. These tools should in no way replace the foundations of your analytics stack. Google Analytics and the like should always remain the base of any digital business analytics toolbox. In recent years, new and complementary tools have arisen to help you better leverage user behavior further.
The below list is nonexhaustive. It represents a sub-set of all tools that are available online. These tools were selected because they are a good match for small to medium size businesses. They are accessible, easy to set-up, affordable and well-designed to respond to today's needs. Let's split our tools selection in 3 main categories: capturing intelligence, automating communication and mastering conversion & retention.
1. Segment.com
Segment.com allows you to collect customer data and then feed it to a variety of analytics and marketing tools. All the event tracking and identification happens within Segment's single API instead of wrangling a new API for every new tool or database. With Segment you track your events once and it gets send to all your analytical tool automatically using the exact same nomenclature. So, the great thing is, once you're properly set up with Segment, you can activate any new tool in a matter of seconds.
Once you're starting to use more than 3 or 4 analytics tools, the advantages of Segment become clear. With Segment, you stop juggling with multiple implementations and maintenance and free more time to interpret your data and take actions. Segment integrates with over 100 tools such as: Google Analytics, Kissmetrics, Mixpanel, Tableau, intercom, adroll, appnexus, Facebook ads and audiences, Salesforce, Totango, Ramen, Chartbeat, Zendesk, CrazyEgg, Optimizely, Olark… to only name a few.
2. Clearbit
Clearbit provides a suite of business intelligence APIs to help companies find more information on their customers in order to increase knowledge, sales and even reduce fraud. Their goal is to be the data backbone for modern businesses, powering everything from credit checks to lead scoring. Clearbit is used for lead-scoring since you can easily process all incoming leads through both the Person and Company APIs to determine which ones are valuable. This saves sales teams a great deal of time compared to manual lead research and qualification.
3. FullStory
FullStory lets you easily record, replay, search, and analyze each user's actual experience with your website. It will basically record a video of each user session on your website for you to replay and analyze. Think of it as a super-searchable DVR for all customer interactions.
Seeing exactly what your users see and do unlocks a powerful new understanding of how to grow your business by improving your product and taking better care of your customers. FullStory is a great tool to add qualitative intelligence to your analytics without the bias to be seated next to the users.
4. Intercom
Intercom is used to communicate with customers, personally, at scale. It's a customer communication platform that enables targeted and automated communication with customers on your website, inside your web and mobile apps, and by email. The solution comes with a suite of integrated products for every team including sales, marketing, product, and support. Because Intercom is plugged to your database, the interface offers a friendly and detailed view of all your users including information on their last session, plan type, app usage, last purchase, etc. It's very easy to define custom segments based on their behavior and then create customized messages for each of them, ie. users who haven't bought for more than 90 days, or users who have just signed up or for users whose free trial is about to expire.
5. Qualaroo
Qualaroo makes it easy to survey specific groups of website visitors to gain qualitative information. It lets you interact with users to get a clear picture of who your customers are, and what they're looking for on your site. Unlike Intercom where users can start real-time conversation with you, Qualaroo is more of a push solution in the form of targeted survey popping out at the right time. Ideally you will use Qualaroo data in combination with your marketing automation and CRM tool to improve on the overall customer experience during and after their visit.
6. Framed
Framed takes data from businesses and turns it into actionable insights and decisions. It offers the data science insights without the overhead of running or building infrastructure for it. Framed offers 3 types of plan depending on how deep you want to act on the data. The entry-level product lets you monitor your customer and predict daily who is going to churn.
7. Convertro
Convertro provides clients with actionable spend recommendations that empower them to confidently reallocate marketing from unprofitable sources to more profitable ones. Convertro accomplishes this by means of its algorithmic attribution models that meld marketing cost and conversion data, including in-store, with customer marketing exposures captured at the most granular level. Convertro is suited for fast-growing companies leveraging multiple marketing channels continuously, it's not recommended for smaller businesses.
To conclude, there are dozens of new innovative online data tools being created every month. The digital business intelligence market is growing really fast because there is a need to constantly improve on multiple aspects of any online businesses (eCommerce or SaaS). Large companies like Google or Adobe cannot address all these needs, giving way for advanced functional tools to emerge. Despite that, there remain 2 challenges ahead: making sure these tools evolve fast and making sure these can be integrated in an online ecosystem allowing you to benefit from these data insights. The selection above have all proved their value and demonstrated that their product evolves rapidly enough to answer one's needs. We hope you can test a few of those and find the ones that will help you grow! And last but not least, at Hakacia we believe that methodologies, data architecture & data interpretations from a business point of view are even more important than the choice of the tools used - so make sure you test the above in line with your integrated strategy rather than using it in silos.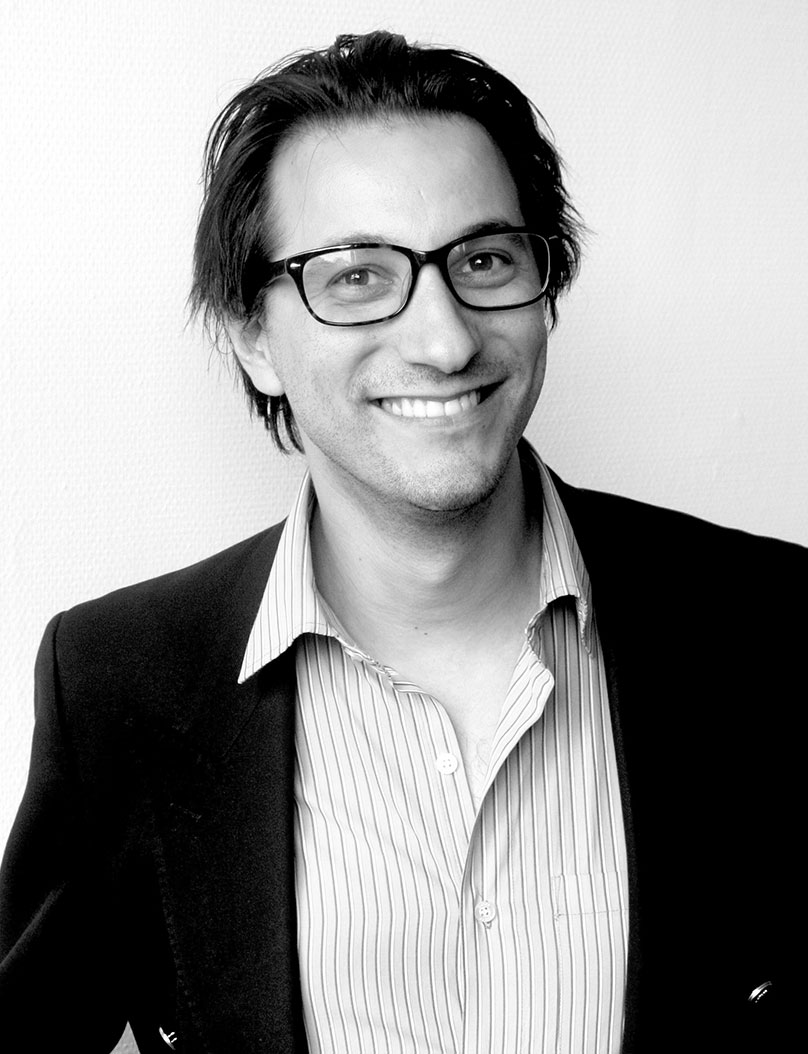 Gabriel Goldberg
Business Director
Categories
Stay Tuned
Subscribe to our newsletter to get the latest
news delivered to your inbox!